Where we will be working: Gray Bar > Dashboard

Log In: https://app.joinswoop.com
Enter your username and password given to you by Swoop or your team.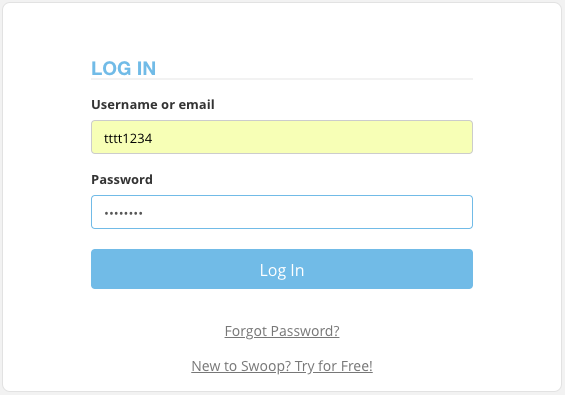 Once you login, you will land on your Dashboard.
Dashboard Overview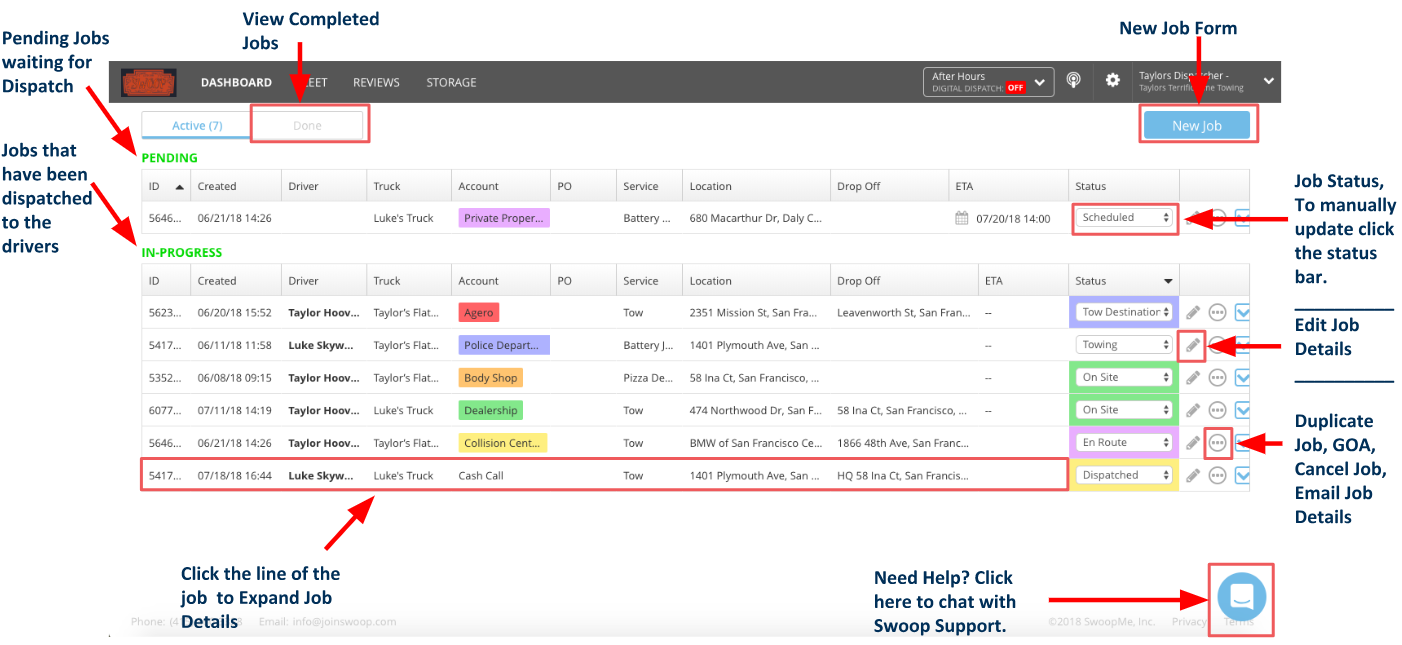 If you have any questions, feel free to chat with us in the blue chat bubble to the right of this screen, or you can reach us at support@joinswoop.com!