Where we will be working: Settings > Configure > Company Settings

Just like Services and Class Types, Additional Items comes preset with a list, and you can create your own custom additional items as well.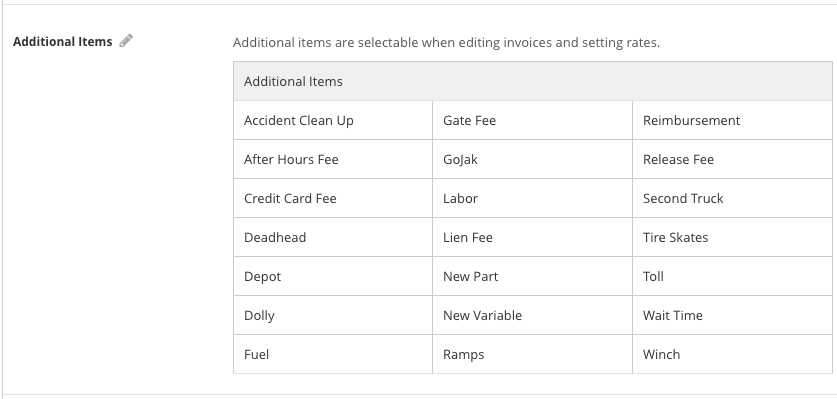 Click on the edit pencil button next to Additional Items to edit.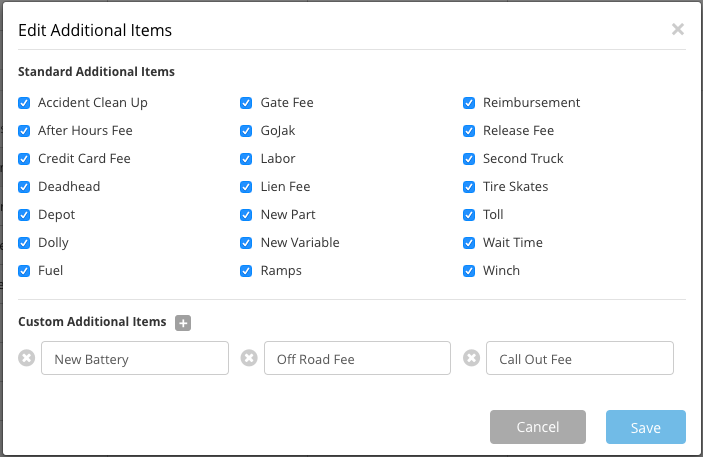 This list of additional items will be selectable while you are editing invoices.
If you have any questions, please reach out to the Provider Advocate Group by submitting a ticket or live chatting with an agent, both available at info.agero.com/network.