Where we will be working: Settings > Configure > Company Settings

Scroll just past Dashboard Tabs to locate Dashboard Filters.
*Not all options are available by default, so if you don't see an option and you need it, please contact support to add it to your account.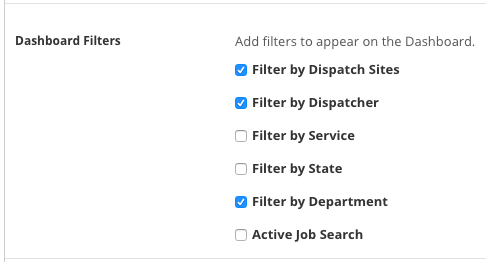 Once selected you will see the filters appear below your Active/Done Tabs. Use the drop down arrows to select your dashboard filters.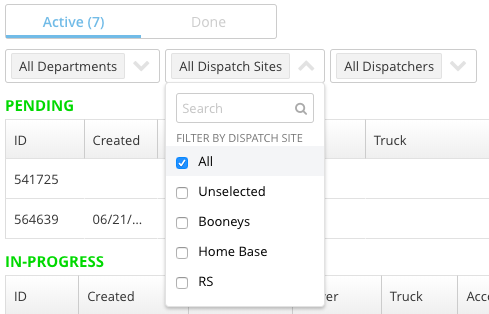 Department Filter is not standard. If you have turned on departments, you must have at least 2 departments for the filter to show up on your dashboard.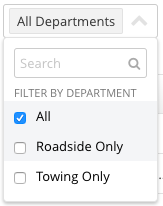 If you have any questions, please reach out to the Provider Advocate Group by submitting a ticket or live chatting with an agent, both available at info.agero.com/network.