Where we will be working: Settings > Configure > Company Settings

Scroll to the very bottom to find general settings.

Require On Site Time Stamp
This is so that you can have accurate reporting on ETA/ATA numbers. (ETA: Estimated Time of Arrival; ATA: Actual Time of Arrival)
If this is checked off, a job cannot be completed without a time stamp. When your drivers are using the mobile application properly, there will be no issues here as they will progress the job through each status.
If a dispatcher tries to complete a job without a timestamp being recorded, they will see this pop up.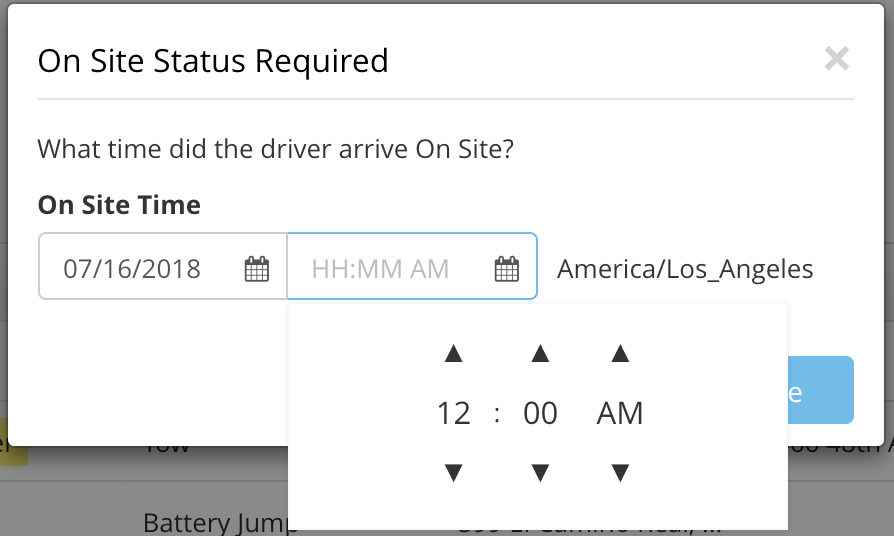 They will have to confirm the date and time of when the driver got On Site in order to complete the job and move it off of the Active tab.
Always Include Customer Email on Job Form
This always puts the customer email field onto the Create Job & Edit Job Forms. This way, you can take down customer email info for your reference.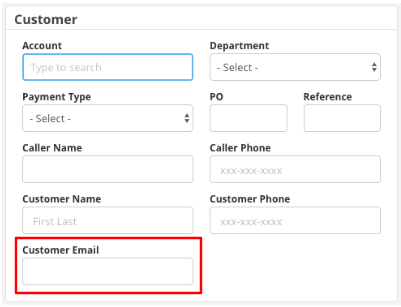 If you have any questions, please reach out to the Provider Advocate Group by submitting a ticket or live chatting with an agent, both available at info.agero.com/network.