To manage your accounts, access the settings screen by clicking the Settings (gear) icon found in the top right corner of the dashboard:


Adding Accounts
Add Accounts to Swoop to easily manage account information, notes, rates, invoicing, and reporting.
Note: Only Admin users are able to add or edit Accounts
1.) Navigate to your Accounts tab and click the Create Account button:

2.) Input the required information. When you're ready, click Add to save the new account: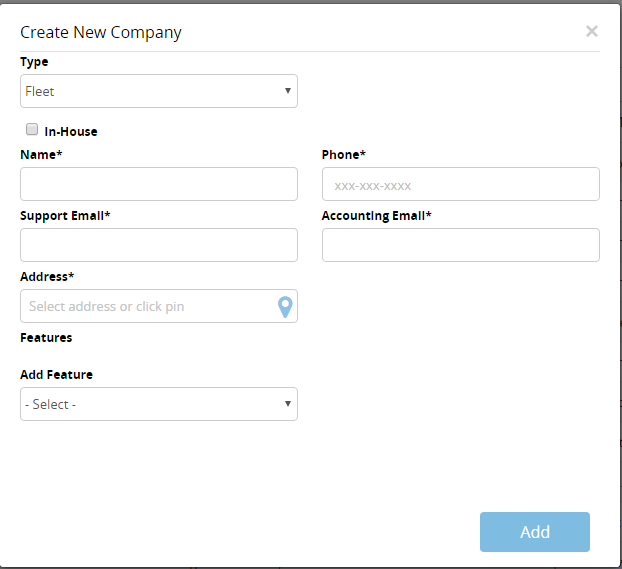 Note: Type should be set to Partner, and you can start filling up the information beginning with the Provider's name.
Editing Accounts
Once an Account is created, you can edit an Account's details by clicking the pencil icon from the Accounts view: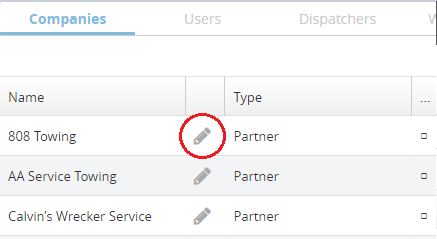 If you have any questions, please reach out to the Provider Advocate Group by submitting a ticket or live chatting with an agent, both available at info.agero.com/network.