Where we will be working: Settings > Configure > Company Settings

By default, you will see the Swoop logo in the upper left corner of your dashboard.

To change your company logo, Scroll just below "Notifications" and click on the "Upload" button in the Logo field to choose the photo from your computer.

*The file must be JPEG or PNG*
Once uploaded, refresh your browser to see the change take effect.

Your logo will now be at the top left of the dashboard and will be reflected for everyone in your company.
The biggest benefit to uploading your logo is placing it on your invoices. Swoop automatically generates a PDF invoice for every job in your system.
Your logo will now appear on your PDF invoices. This gives your invoices a personalized and professional touch.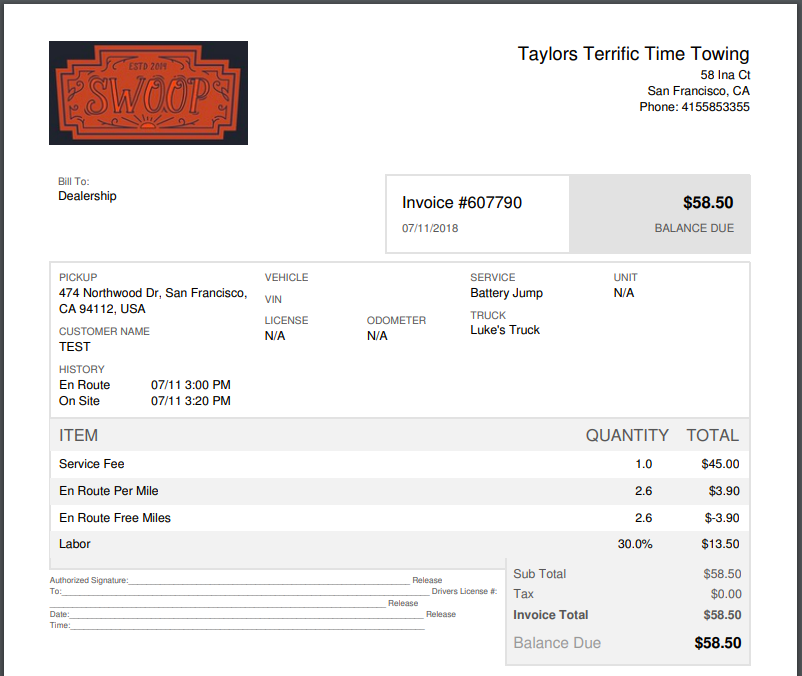 If you have any questions, please reach out to the Provider Advocate Group by submitting a ticket or live chatting with an agent, both available at info.agero.com/network.